PARTNER

AUTOSAR (AUTomotive Open System ARchitecture) is a worldwide development partnership of car manufacturers, suppliers and other companies from the electronics, semiconductor and software industry. [taken from www.autosar.org]

Since early 2011, GLIWA is an AUTOSAR development member. We are active in various working groups, currently with a focus on the AUTOSAR Timing Group.

More about AUTOSAR...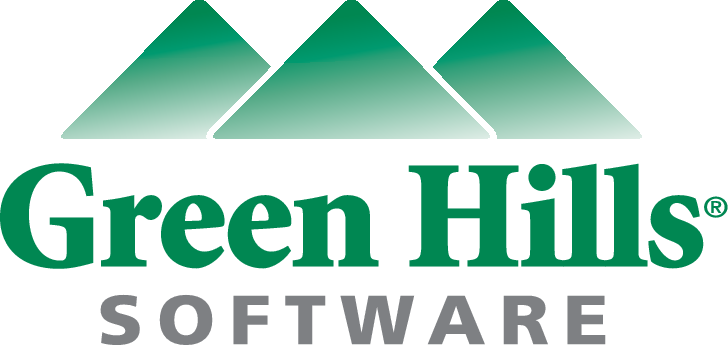 Green Hills Software is the largest independent vendor of embedded development solutions and is the only company with an operating system certified and deployed to EAL6+ High Robustness (security), DO-178B Level A (avionics), IEC 61508 SIL3 (industrial) and FDA Class III (medical). Our open architecture integrated development solutions address deeply embedded, absolute security and high-reliability applications for the military/avionics, medical, industrial, automotive, networking, consumer and other markets that demand industry-certified solutions.

Over the past years, Green Hills Software and GLIWA have been working closely together when it came to introducing the highly optimizing Green Hills compiler to new architectures.

More about Green Hills Software...

HighTec EDV Systeme is a privately owned company since establishment in 1982 and the world's largest commercial open source compiler vendor.
HighTec ensures independence for the future and the most reliable and secure tools for embedded software development. The HighTec compiler is portable and always available for the latest chip revisions for our supported architectures ahead of general release.
PXROS as a certified micro-kernel real time operating system provides the highest level of data protection, functional safety and robustness.

HighTec offers complete development and consulting services in the areas of performance optimization, functional safety, porting from single-core to multi-core systems and to the AutoSAR environment.
Our innovative team is highly skilled and dedicated to quality. We are passionate about what we do and support our customers to both sustain and advance their market position.

More about HIGHTEC...

INCHRON GmbH is a worldwide leading provider of solutions for the development of real-time critical embedded systems and networks. The INCHRON Tool-Suite with its core components chronSIM and chronVAL offers technologically unique and patented design and test tools for model-based real-time simulation and analysis. Its capability to combine the insights of a genuine simulation of a large variety of system architectures in almost limitless load scenarios with the power of worst case response time analysis in one user interface is unmatched.
INCHRON Professional Services also provide consultancy, training and development services. They methodically support engineers, developers and designers in managing the real-time risks of their embedded systems.

With the integration with T1 of Gliwa, customers are capable to import traces and timing models into the INCHRON Tool-Suite. Thereby a model of the existing architecture as well as the measured net execution times of tasks, ISRs, functions and runnables are available to test against a variety of requirements specified in the INCHRON Tool-Suite. In addition this model can be extended and stress tests and robustness analysis can be conducted with different load scenarios and other architectural options.

More about INCHRON...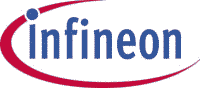 Infineon serves automotive applications such as the car's powertrain, body and convenience, safety management and infotainment with its microcontrollers and further electronic components. The timing analysis capabilities of T1 are in particular important for using the Infineon AURIX microcontroller family, a multi-core system with focus on support of hard real time and safety critical software. T1 helps to identify the root causes of typical multi-core software development issues.

More about Infineon...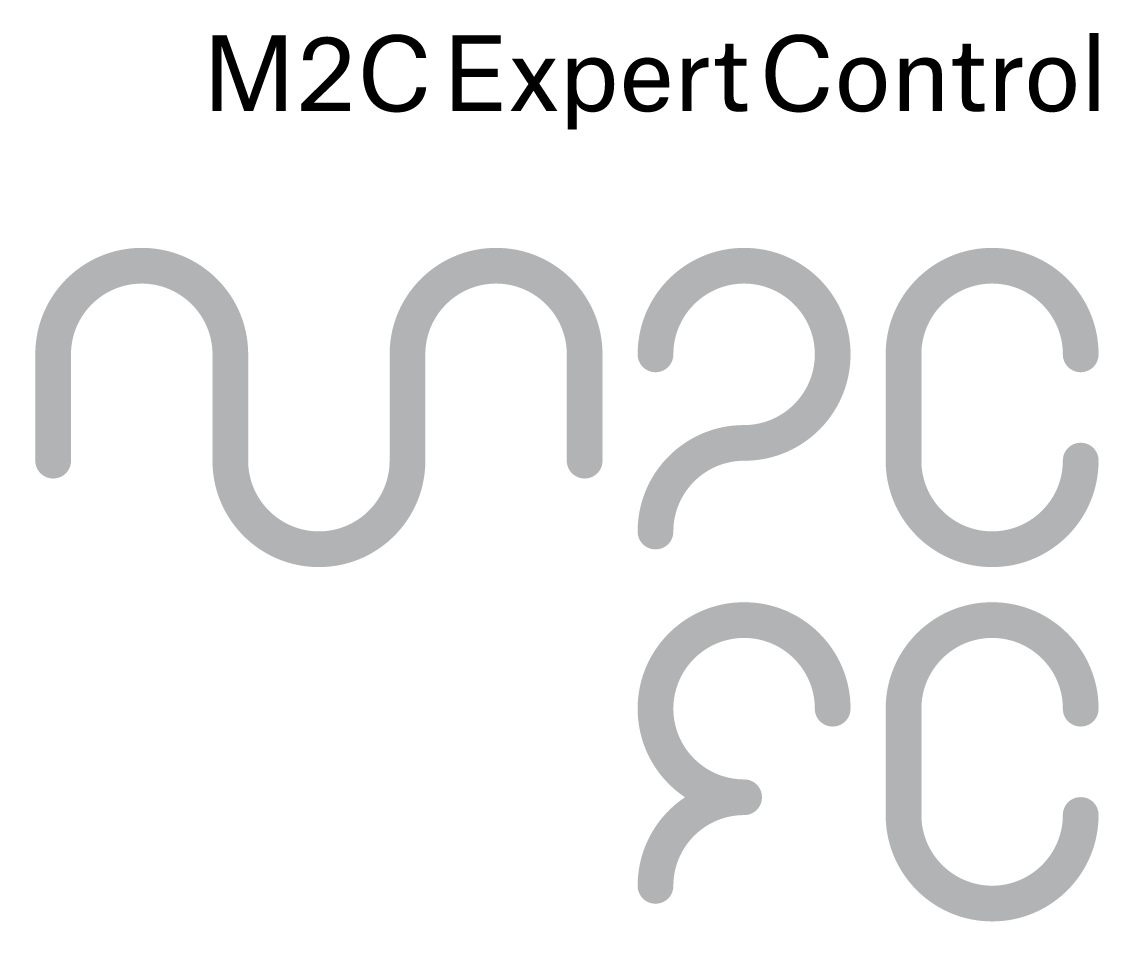 Since 2002 M2C ExpertControl GmbH designs cutting-edge solutions based on innovative concepts for systems and components in railways, automotive and telematics. The main focus is on safety-critical real-time applications – both for prototyping and for series deployment – as well as on standard-compliant systems and software engineering, especially according to CENELEC, ISO 26262 and IEC 61508. M2C ExpertControl offers an unique know-how in precise and reliable localization, sensors & sensor fusion and networks & mobile communications. In addition to that, they provide special methodology expertise such as model based design, signal and image processing, control design and RAMS. Since 2013 M2C ExpertControl is a member of the ATTC (Austrian Traffic Telematics Cluster) and actively contributes to cross-domain road-rail communications and networks.
In close cooperation with GLIWA, M2C ExpertControl optimizes model-based functions based on timing and code analyses of the automatically generated embedded code.

More about M2C ExpertControl...
PEAK-System is a leading provider of hardware, software and services for the field of automotive and industrial communication. Their focus is on the CAN (FD) and LIN field buses.

The broad support of all CAN interfaces by T1 is made possible by PEAK-System through the freely available PCAN-Basic API. GLIWA relies on PEAK-System CAN interfaces for development and recommends their use to its customers.

More about PEAK System...

Renesas Electronics is the world's number one supplier of microcontrollers and a premier supplier of advanced semiconductor solutions, including system-on-chip and a wide range of analogue and power devices. Established in 2010, Renesas Electronics combines the collective semiconductor expertise of Hitachi, Mitsubishi Electric and NEC Electronics. Headquartered in Japan, Renesas Electronics has subsidiaries in 20 countries worldwide.
The Renesas Automotive Business Group addresses the specific requirements of the automotive industry. Thanks to the combination of leading edge technologies and the company's profound understanding of customer's requirements, Renesas offers a wide range of innovative solutions. The traditionally outstanding quality of its products proves the company's continued focus on the needs of the automotive industry.

More about Renesas Electronics Europe...

ST is a global semiconductor leader delivering intelligent and energy-efficient products and solutions that power the electronics at the heart of everyday life. ST's products are found everywhere today, and together with our customers, we are enabling smarter driving and smarter factories, cities and homes, along with the next generation of mobile and Internet of Things devices. The industry-leading STM32 microcontrollers and its powerful world-class development ecosystem make creating new products for these applications easy–and fun.
By getting more from technology to get more from life, ST stands for life.augmented.

GLIWA's timing suite T1 supports the 32-bit Power Architecture MCUs as well as the Cortex based STM32 family. For details, see our list of supported architectures.

More about STMicroelectronics...

Altium's TASKING products are world-leading tools for embedded software development, bringing together the advanced software design technology needed to compete in the embedded applications era.
The TASKING award-winning integrated development environment, compiler and debugger offerings support a wide range of DSPs and 8-, 16-, 32-bit microprocessors and microcontrollers for all areas of embedded development. With over 100,000 licensed users of TASKING products, including the world's leading automotive, telecom, datacom, wireless and peripheral manufacturers, the range of TASKING products has a long history of technological leadership and innovation.

GLIWA cooperates with TASKING especially in the context of new processor architectures e.g. a few years ago when Infineon's multi-core architecture AURIX was released.

More about TASKING...

TTTech Auto specializes in safe software platforms for automated driving and beyond that can be deployed in series production programs. With leading technology solutions to solve future mobility challenges, TTTech Auto helps unleash the full potential of future autonomous vehicles, safely and reliably.

TTTech Auto's flagship product, MotionWise, is a safe vehicle software platform that enables safe and predictable vehicle behavior. Multiple T1 extensions from GLIWA have been successfully integrated into MotionWise, providing a convenient way to look "under the hood" of a MotionWise-powered system. "This could give TTTech Auto an advantage during development, to easily verify the correct timing behavior as well as dependencies between tasks, cores and ECUs," TTTech Auto engineers said in the recent joint interview, emphasizing the benefits of this collaboration.


More about TTTech Auto...

TA Tool Suite covers the system design phase, simulation and analysis, architecture and development, as well as target verification, and therefore describes a closed loop solution for the whole development process. With TA Designer, TA Simulator, TA Optimizer, and TA Inspector, which are the different modules of the Tool Suite, support is provided to project managers, architects, developers, and integration and test engineers to broaden the performance and increase the efficiency of their multi-core projects.

GLIWA and Vector cooperate as partners of the AUTOSAR ARTI consortium. What's more, the TA Tool Suite supports the OT1 format. Using OT1 it is possible to export model information, timing parameters and traces from T1 and import these into the TA Tool Suite.

More about Vector...

Wind River is a global leader in delivering software for the intelligent edge. The company's technology has been powering the safest, most secure devices in the world since 1981 and is found in billions of products. Wind River offers a comprehensive portfolio, supported by world-class global professional services and support and a broad partner ecosystem. Wind River software and expertise are accelerating digital transformation of mission-critical intelligent systems that will increasingly demand greater compute capabilities while delivering the highest levels of security, safety, and reliability. To learn more, visit Wind River at www.windriver.com.

GLIWA cooperates with Wind River in the context of making T1-TARGET-SW available to projects using Diab Compiler.

More about Wind River...