CUSTOMER PROJECTS
BMW active steering
BOSCH engine control EDC16
Mercedes Benz A-class F-cell
ZF Lenksysteme Electric Power Steering (EPS)
BMW active steering
Superior steering response at high speeds and ease of direction in parking: active steering adapts the effect of the steering wheel to the driving speed.
The lower the speed, the more direct the steering.
This way various stability functions can be performed, in many situations more quickly and more comfortably than with DSC (ESP).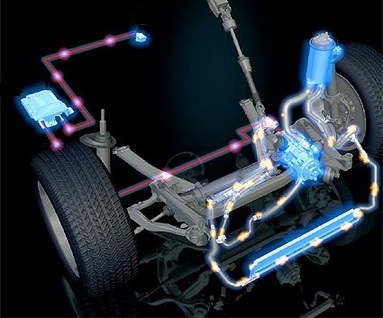 GLIWA contribution
Support in processor selection
Timing measurement and optimization
Timing estimation for future versions
Operating system and CAN configuration
Support with IEC61508 topics
Compiler investigations
Integration of the scheduling analysis tool "SymTA/S" from Symtavision
BOSCH engine control EDC16
The motor control EDC16 from BOSCH is used in millions of different vehicles world-wide. It can be universally deployed and offers, with its Freescale embedded PowerPC, sufficient performance for even the most modern engine management functions.
GLIWA contribution
Timing measurement
Enhanced development environment
Mercedes Benz A-class F-cell
"F-Cell" are the very first vehicles of a fleet of cars with fuel cell drive. This is the Mercedes-Benz A-class with fuel cell drive, which has been in real-world testing since 2003 by customers from an international cooperation in Europe, USA, Japan and Singapore.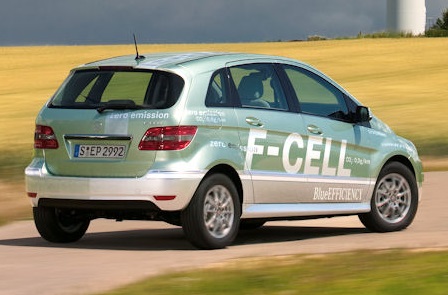 GLIWA contribution
Timing measurement and optimization
Operating system configuration
CAN configuration
Implementation of low-level safety functions
Definition and execution of tests
Software reviews
FMEA on the signal level
ZF Lenksysteme Electric Power Steering (EPS)
Electric steering, rather than hydraulic servo-assistance, offers many advantages:
Up to 80% energy saving
Power independent from the vehicle engine
Completely maintenance-free
The possibility of different installations depending on the vehicle concept

GLIWA contribution
Construction of the development environment
Timing measurement and optimization
Memory analysis
CAN configuration
Tests (QAC, module tests, integration tests)